Wolfram Mathematica
Description de Wolfram Mathematica
Système informatique qui fournit des outils pour le traitement d'images, la géométrie, la visualisation, le machine learning, le data mining et plus encore.
Afficher moins
Qui utilise Wolfram Mathematica ?
Non fourni par l'éditeur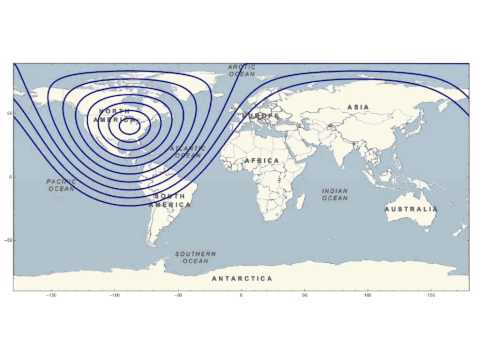 Vous hésitez à choisir Wolfram Mathematica ? Comparez-le à une autre option populaire
Indisponible dans votre pays
Version gratuite
Version d'essai gratuite
Intégrations introuvables
Version gratuite
Version d'essai gratuite
Intégrations introuvables
Pourquoi ce message s'affiche-t-il ?
Alternatives à Wolfram Mathematica
Avis sur Wolfram Mathematica
massimo
Assistant Professor (É.-U.)
Utilisateur LinkedIn vérifié
Temps d'utilisation du logiciel : plus de deux ans
It's the Macintosh of the interpreted software languages, it just works right out of the box!
Avantages :
The most critical feature of Mathematica (and Wolfram products in general) is that everything is seamlessly perfectly integrated. Everything is curated and maintained up to date. Competing platforms like Matlab sure offer a larger set of functionalities, but the integration of the many "packages" is too often very poor. In Mathematica, every package is fully integrated with the rest of the platform like no other software. Maybe you can say that Labview somehow reaches the same level of integration. Mathematica is a very flexible and multi-purpose software language that can be used for programming pretty much anything. New functionality like "Cloud-deploy" allow anybody to run algorithm made in Mathematica from anywhere in the world, from any device, with the only need of having an internet connection and a compatible browser.
Inconvénients :
Some secondary functionalities like the Presentation notebook are not so well developed, yet. That said, I doubt many will ever use it.
Jonathan
Graduate Student (É.-U.)
Recherche, 10.000+ employés
Temps d'utilisation du logiciel : plus de deux ans
Engineering Grad Student Review of Mathematica
Commentaires : Overal really useful if you know how to use it and particularly strong at analytical calculus and symbolic equations. Otherwise the language is a little clunky. If more people used it, it would be more valuable.
Avantages :
Mathematica is really great at solving symbolic math equations. Unrivaled in my opinion. Analytical solving is a breeze with this and it is intuitive how it all appears, as if you wrote it on a sheet of paper. That is its best feature. Otherwise it has a lot of really cool math functionality for analzying data. I particularly have used it for signal processing.
Inconvénients :
Well it is like learning another programming language so you have to get over that barrier. It is hit or miss with other people who know how to read the software or even use it. The only reason I used it was because I found Wolfram Alpha online as an undergrad and when I became a grad student I found out the previous grad students used it. I'd say its programming language is a little clunky, compared to some competitors. And its not open software.
Recherche, 2-10 employés
Temps d'utilisation du logiciel : plus de deux ans
What would we do without it?
Commentaires : Mathematica is used as a "canned data" version to process RADAR data. Of course it cannot do real time but that is not the requirement. With Mathematica we have a tool to see almost instantaneously if any new idea has a perspective to work or not. I am personally using Mathematica since 1990 using the "good old" Version 1.2 on a MacIntosh...
Avantages :
It is a really sturdy workhorse for any purposes. We do lots of RADAR data evaluations, FEM simulations, recently also NN modelling. The general strategy is to implement an algorithm in Mathematica and use this as a benchmark when the same algorithm will be transferred to c++. In contrast to other commercial available packages the output of integral transforms can be adapted to the culture (e.g. signal processing versus mathematical parameter sets for Fourier transform) and we get exactly the envisaged behavior. Generally, one can get algorithmic packages to run in one working day that take a man month to be implemented in c++. In addition, we have own packages to generate Gantt charts, project plans, 3D printer code, PCB circuit layouts.
Inconvénients :
Documentation is a bit thin, especially newly added functions tend to be poorly described. Neural Networks work fine but the description of the details is dismal! Please improve with some example networks. It took us eternities to grasp the stuff. Plotting even moderately complex 3D Regions (implicit or discretized) is very unstable and it is really a nuisance. It mostly ends with error messages and a complete breakdown of the kernel...
Génie civil, 10.000+ employés
Temps d'utilisation du logiciel : plus de deux ans
Wolfram solving your calculus headaches!
Commentaires : I used Wolfram frequently as a student in calculus courses. It has helped me complete homework assignments.
Avantages :
The best features of Wolfram Alpha at the free level are the simple search bar for calculation. It was extremely useful in calculus 3 courses, mainly because it presents integrals and derivatives of equations. My favorite aspects is that it provides graphical representations of the equations, which is a visual learning tool.
Inconvénients :
I have tried out using Wolfram for non-mathematic topics, including historical figures. The presentation style of these, including showing the "queries", is not preferable to a simple web engine search about the person you are looking for.
Serdar
Game Developer (Allemagne)
Services et technologies de l'information, 51-200 employés
Temps d'utilisation du logiciel : 6 à 12 mois
The graphic drawing with Wolfram Mathematica in mathematics is a craft
il y a 2 semaines
Nouveau
Commentaires : Overall, It provides great convenience in symbolic operations and graphic drawings, it is far superior to matlab with these features. but there are such equations that mathematica can't solve for hours. If you are working with fractional numbers, the rationalize command shortens the processing time quite a bit.
Avantages :
Especially drawing complex graphics can create a masochistic pleasure in people. Unlike matlab, which almost industrialized the graphic drawing business, creating graphics in mathematica is a craft. all the coordinates are entered manually (at one point they came to the mercy and put the 3d viewpoint selector command on the input menu, but there you see only the axes, not what you drew, the rest is up to your imagination). The handiwork that comes out at the end is brilliant, you can't help showing it to your friends.
Inconvénients :
Although it is a software that I greatly appreciate, it can sometimes drive me crazy with the error sentences it gives. opening and closing the program from time to time can be useful. It needs to be emptied when the memory is full, otherwise it gives more errors in new calculations.